Reasons Post-Consumerism Is Here to Stay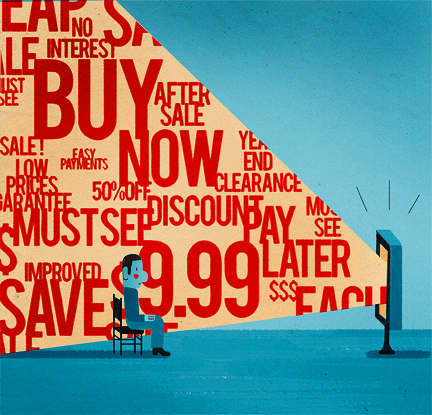 According to the National Retail Federation, retail sales should increase by 4.1% over the Christmas season this year. As all of us have been discovering over the past several years however, predictions and polls are no longer as reliable as they used to be. Some authorities are even now saying that we are entering, or already have entered, a post-consumerism era. If that is true, we may continue to see actual statistics that don't match up with the predictions. Let's look at some of the reasons that may be.
Post-Consumerism and the Actual Present Economy
Whether we like to admit it or not, a change in mind-set when it comes to consumerism has a lot to do with America's present economy. Oh, yes, we are told that the economy is improving, but reality for many is just the opposite. Our national debt is now at 18 trillion and still rising. Carrying health insurance is mandatory or carries a financial penalty. Obamacare is proving to be a tremendous financial hardship for many, rather than the blessing it was supposed to be. Couple that with people often having to work 2 or 3 part-time jobs to even make ends meet, and you get a slight glimpse into the post-consumerism mind-set that is becoming so necessary and attractive to many.
Baby Boomers and Post-Consumerism
According to CNN, the Baby Boomer generation (those born from 1946 – 1964) is the largest generation of Americans born in U.S. history. As of 2011, there were 77 million Baby Boomers. Many of those Baby Boomers have either experienced layoffs or downsizing, or are in retirement now. Their life savings have also been hit hard by the downturn in the economy. Before the economy started south in 2008, it was the Baby Boomers that were heavy consumers.
Whenever someone suddenly has to learn to drastically cut back on spending, reality shows them that they can live on a lot less than they thought they could. At that point, killing yourself to live a life of luxury doesn't make sense anymore. Freedom and a simple lifestyle, free from stress, become all important.
I'm a list maker. The other day I was in the grocery store when a woman, holding a list herself, started a conversation with me. The woman is a widow, and she mentioned how she never worried about going shopping and purchasing more than was on her list. Now, she never shops without a list, and she only gets what she has listed. Money is a concern for her now. Unfortunately, this widow's story is not an isolated case.
Is There a Remedy for Post-Consumerism?
Due to the economic stresses of the last few years, and the projection of the uncertain financial future, people of all ages are finally waking up. They are changing the price tags on life. They are questioning if they really need, or want, all of the status symbol "stuff" that they thought they had to have. The result is that post-consumerism is not just a passing trend, but a new era that will over time need to be taken seriously by retailers. Great discounts slapped on non-essential items will no longer cut it! With the majority of Americans buying into the post-consumerism era, retail buying will have to change. Prices will have to be lowered to a more reasonable rate. The pendulum always swings. This time it is swinging toward a post-consumerism lifestyle.