Travel On a Budget in 2015 – Tips & Tricks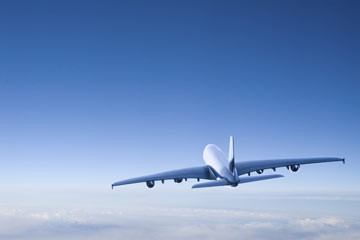 There are two different kinds of travelers I've seen on my travels; those who are on vacation, and those who are on the road for the long haul. Those who are on vacation tend to spend quite a bit of money. They will think nothing of ordering food in the hotel restaurant, or dropping $200 for a half days worth of fishing. Long term travelers, which is the category I fall in to, would never eat in a hotel bar. We know we could get the exact same food elsewhere for a fraction of the price. I've been traveling Central America for well over a year now. I know that if I want to continue traveling I have to be careful where, and how, I spend my money. It's not all about pinching pennies though, I also like to have a good time while I'm traveling. In the past year, or so, I've gotten pretty good traveling across countries on a budget. He are some tips that I can offer.
Couchsurfing
Lodging is the number one budget killer while traveling. Even a cheap hostel, over the long run, can put quite a dent in a travel budget. That's why I signed up with couchsurfing.org years ago. By using this site not only have I hosted a number of people on my couch when I wasn't traveling, but once I got on the road I was able to stay for free a number of times. Basically you just find the city you want to travel to, pick from the many hosts that are available, and ask them if you can crash on their couch, or spare bed, for a few nights. Not only is this a great way to travel cheap, but you have the added bonus of having a local point out the best, inexpensive, spots to eat and drink.
Hostels
You may not always get lucky and find a couchsurfing host in the city you're traveling to. In that case you've got to turn to a hostel. While you can easily pick up a dorm bed for $5 a night in most hostels, I opt for the private rooms. To offset the price I ask the owners if there is anything I can do to reduce the cost of my stay. In most cases I've been able to stay in really nice hostels, for either a fraction of the price, or, in most cases, for free. In exchange for a room I've; tended bar (and received tips), cooked breakfast burritos, volunteered as an English speaker to answer phone calls, and acted as a tour guide. In most cases I only worked a few hours a day, and in return lived for free. As I write this article I've only paid for four nights lodging in the past three months.
Transportation
This is also a budget killer. In Central America we have what we call a "gringo tax". This means that anytime a gringo hops in a taxi the fare doubles, at least. Understanding what the fares should really be is key to not spending too much money. I've watched unsuspecting tourists pay $30 for a taxi ride that, if they just would have asked someone in the know, they should have only paid $10 for. Any hostel, whether you're a guest or not, will tell you what the fare should really be. Just tell them where you're going, and they'll tell you the price. That way you have a reasonable base with which to start your negotiations.
Food
We all need to eat. While most would assume that cooking at home is the cheapest way to eat, I've found that's not really the case. Here in Nicaragua I can go out onto the street and order a "vigaron" from a vendor. A vigaron consists of mashed yuca (think potato), grilled pork, and a large cabbage salad for $1.80. I can't even get a bag of ramen and some veggies for that price. There are many food vendors in every city I've ever been to, and I've found these to be the most economical way to feed myself.